The 5 Most Common Home Buyer Mistakes

Home-buying can be a whirlwind, emotion-filled phase of your life. And for good reason – choosing a new house is more than just picking a product. It's about family, a community, your future, and your home. Check out five of the most common home-buying mistakes below to make sure you're making important decisions effectively.
 
1. Getting Impatient
A fault of many first-time buyers is impatience, said Cara Pierce, a certified housing counselor with ClearPoint Credit Counseling Solutions. "[Buying a home] is really like finding a job—it's going to take a lot of time to prepare. That way, when the deal comes along, you're ready to pounce on it." [Source: CBNC]
2. Trusting Online Home Values Too Much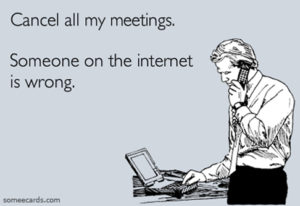 When it comes to checking out houses and neighborhoods online, real estate agents have become wary of what clients find at sites like Zillow and Trulia, which can give buyers a false sense of home values. "My rant of the moment is Zillow and what we have to undo," said RED's Barrentine. "If a buyer believes that the actual value of the property is $1.1 million [as listed online] when it's really $1.3 million, it's a real disservice to the client." Property value can be a complicated valuation to arrive at. Your best opportunity as realistic values involves exploring tax records and recent sales with a licensed realtor.
3. Skipping the Home Inspection
When you place an offer on a home, you are making the offer based on what is visible to the naked eye, as well as anything the seller discloses. But the plumbing under the house? The foundation? The condition of the roof? All these things require a professional home inspection to evaluate.
Don't buy blind! And don't miss out on your free option to make the offer contingent upon the results of a home inspection.
4. Checking All Emotion at the Door.
Despite what many people will tell you, buying a home ISN'T just business. It's also incredibly personal (for both buyers and sellers). Buyers are wise to check negative emotions at the door, but it's important to remember that positive emotions CAN make a difference.
While In a competitive market where multiple offers may essentially be the same, sellers almost always choose to sell their beloved home to a buyer who loves it and gives the impression they will take care of it. Love and enthusiasm can set you apart
5. Skipping Mortgage Qualification
Buyers who have done preliminary work to "get the mortgage ball rolling" have a significant advantage over buyers who haven't, especially in a fast-moving market like Dallas-Fort Worth. Do you know the difference between the two most common options?
Pre-qualified: Although it's usually free, this process is very unofficial and sometimes unreliable. To become pre-qualified, you simply inform a lender of your own credit status, your income and assets, as well as your existing Based on that information, the lender will give you a ballpark figure of what kind of loan they might offer you.
Pre-approved: A pre-approval is more reliable and will consequently make you look more impressive to a seller. During the process, the lender actually verifies your financial and credit information. Based on this verified information, your loan officer will give you an idea of how much the bank will loan you. [source: Geffner].