The Hidden Costs of Buying a Home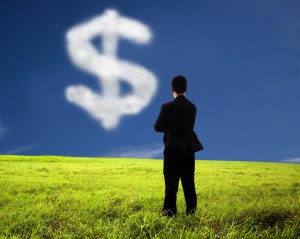 Buying a home is one of the most stressful decisions you can make. Getting accurate information about the unexpected costs that come with purchasing a property can limit stress and help you make informed decisions. See some of the most common hidden costs for homebuyers below . . .
---
Home Inspection: $300 – $600
Home Inspections are full evaluations of a property done by licensed inspectors. A good home inspection can give you a complete picture of a property's true condition beyond what you can see with your own eyes.
We ALWAYS recommend a full home inspection be done prior to closing. Contracts in Texas give you the freedom to walk away from the purchase of a home if previously unknown damage or complications are revealed by inspections. Don't buy based only on what you can see.
Survey: $300 – $800
A survey establishes the clear, legal boundaries of the property you're buying. Most of the time, the seller and buyer both know what property is being exchanged. But every once in a while, things get missed, even by the best title companies.
Lenders often require a survey because it can often be a necessary expense to protect you and clearly establish the exact dimensions of your property.
Property Taxes: (Amount Varies)
It's often easy to overlook this cost. But you should factor property taxes into your monthly mortgage payment to get a clear picture of what you'll actually be spending each month. Property taxes should be indicated on the MLS info. If not, google your property's county tax assessor-collector. There should be a record in the online database showing you how much is owed yearly on any property.
Closing Costs: 2% – 5% of purchase price
Fixed closing costs cover the fees of any third-party vendors (title company, lenders, etc) involved in the home sale. Some of the fees and costs that can be considered "closing costs" are:
Property appraisal: Lenders require you to have a professional property appraisal done so they can determine how much money to loan you. The appraiser estimates the value of the property you're planning to buy.
Credit check fee
Flood certification fee
Underwriting fee
Attorney's fee
Title insurance
Title search fee
Origination fee
Recording fee
Application fee (some, but not all, lenders charge this)
Homeowners Insurance: $131.50 / month
You probably already know you need to insure your new home. In the state of Texas, homeowners insurance will run you about $130 per month.
HOA fees: (Amounts Vary)
Is your property located in a mandatory HOA? Then there can be costs ranging from $20 – $200 per month depending on what the HOA provides for its members. Your realtor should be able to find out this cost easily so you can make purchase offers keeping this is mind.
Locksmith: $150 – $250
It's such a great feeling to be handed those keys to your brand new home. Take a moment to enjoy it!
Then get a locksmith to change those locks!